Hero Forge
Recently I used Hero Forge to make a little hero version of me. You can play with the service for free without signing in, which is great for engagement. You are only prompted to login / pay when you want to get a 3D print version.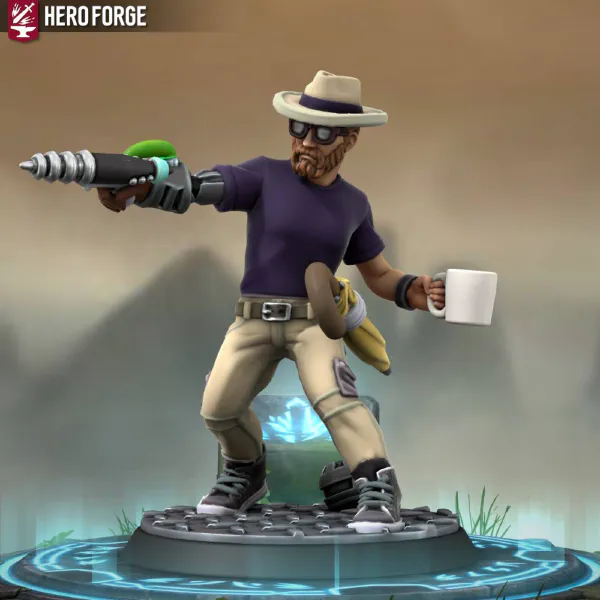 I let everyone in the family make their own versions of themselves too then ordered the 3D prints. It was quite expensive per model, but it was just a one-off. I'm not planning an army.
The print scale fits a regular human size in Warhammer, so I can pretend to pew pew pew the baddies.
The Hero Forge website lets you set colours, and can print in colour, but I used that just for reference and wanted everyone to paint themselves. Even after printing, the print lines are still visible in places unfortunately, this is my first 3D print so I'll know to clean up more before painting the next one. For the colour scheme, I made it a little Crimson Fist-like.